The essential tool for professional artificial grass installers
Landscape Designer is the most innovative planning software for gardens and outdoor spaces.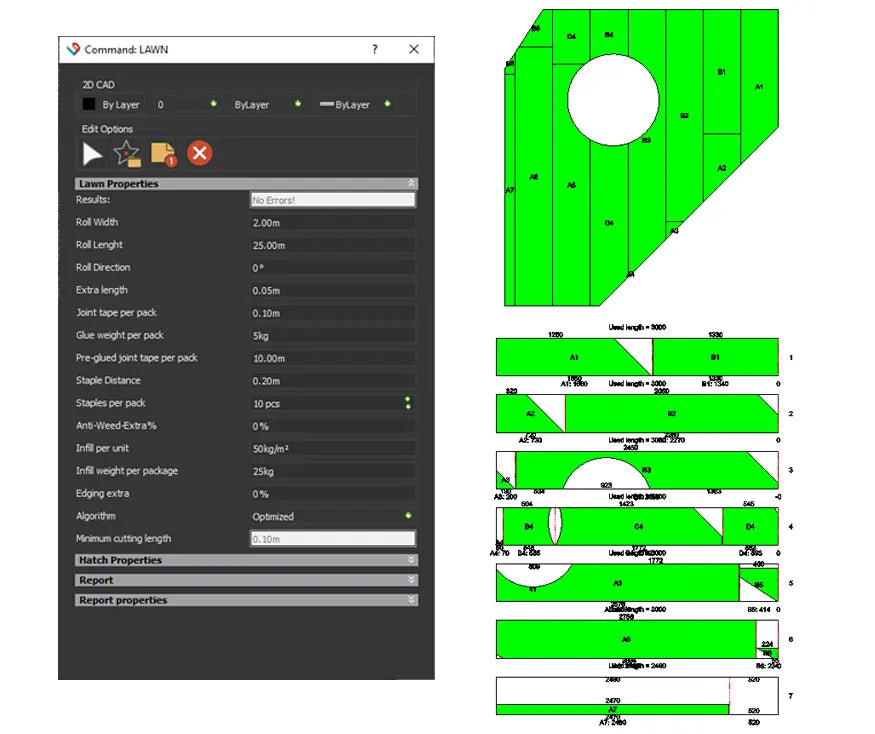 Moasure Intergration Partner
Moasure + Landscape Designer Turf
Seamlessly measure up with Moasure and build turf layout plans
Save time even more time.
Effortlessly measure up customer sites with Moasure ONE. Using Landscaper Designer Turf you can open measurement drawings produced by Moasure.
Automated calculation
Landscape Designer Turf offers a very simple but powerful function that automatically calculates the optimized layout of the artificial grass with minimal roll waste.


Manage complex shapes
Import multiple shapes from Moasure, or free draw areas within areas, where you don't require Artificial grass.


Customizable parameters
Landscape Designer Turf is fully customisable for your business. You can adjust length and width of the artificial grass rolls, you can set up the layout direction and even factor in the amount glue, adhesive tape and nails.
Automatic bill of material
Landscape Designer Turf generates a complete list of materials. The turf calculations will be automatically updated every time you change the area or just one of the many customizable parameters.
Print or export the results
A bill of materials for every artificial grass installation will include all the parts that make up the installation such as turf rolls, joint tape, nails, glue, sand, anti-weed mebrane, etc. , including the quantities required of each component and their cost. The report is customizable, so you will decide what to include in the list.
Once done, you can print it or export it in pdf or dwg.