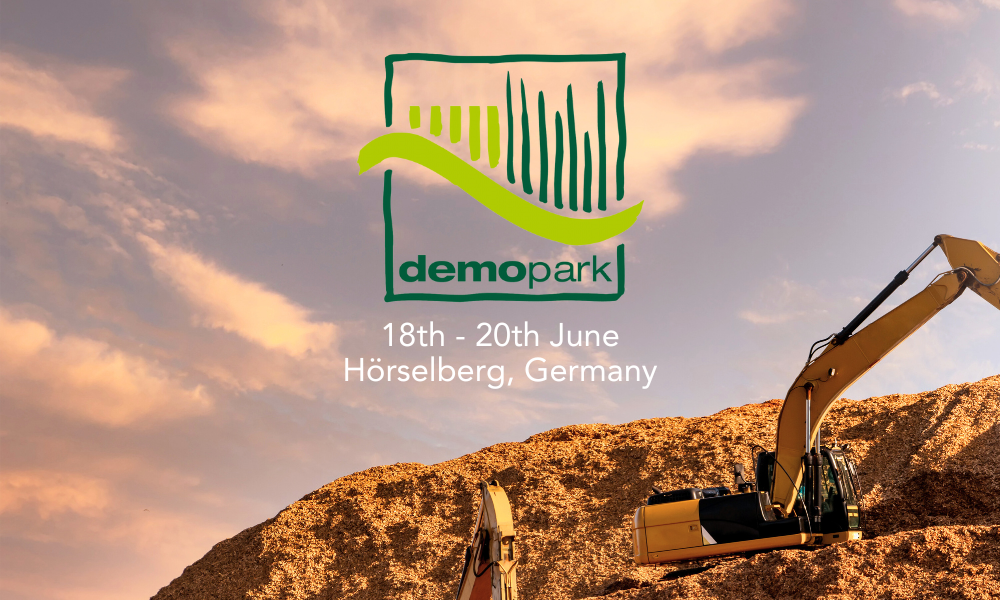 Heading to Hörselberg – join Moasure at demopark
As spring draws to a close, the team at Moasure can't think of a better way to wrap it up than by showcasing Moasure ONE, the world's first motion-based measuring tool, at the demopark trade show in Hörselberg, Germany. This unique technology has the potential to transform the way professionals in the green sector measure, and the team is excited to provide live demonstrations of the device's capabilities during the three-day event in mid-June.
As the largest open-air exhibition for the green sector in Europe, the demopark trade show offers the perfect opportunity for you to witness Moasure ONE in action and meet the team in Hörselberg. Visit demopark from 18th – 20th June to experience first-hand how Moasure ONE can revolutionise the way you work. 
Moasure ONE has changed the way many professionals in a variety of industries measure complex spaces, offering solutions to quickly calculate area and register changes in elevation. Unlike traditional measuring tools, Moasure ONE does not rely on phone signal or GPS; instead, it utilises accelerometers, gyroscopes, and algorithms to measure.
The Moasure ONE companion app, Moasure PRO, receives measurements in real-time on your smartphone from the device using Bluetooth technology. The app generates a comprehensive 3D diagram of the job site, which can be easily transferred to design software at no additional cost.
Meet the Moasure team as they showcase their award-winning device at demopark next month for an exciting opportunity to experience the capabilities of Moasure ONE. The team will be on hand to provide live demonstrations of Moasure ONE at stand H-808 from 9am until 6pm.
The Moasure team has already attended numerous trade shows this year, across Europe and the USA, to showcase their revolutionary device to professionals across various industries. To find out where they will be heading next, stay tuned here.
To learn more about Moasure ONE ahead of demopark, click 
here
. The team can't wait to see you there and reveal how Moasure ONE can transform the way you work.