Difficult measuring made easy with Moasure ONE
Moasure ONE is the first of its kind – an award winning measuring device that's transforming the way deck contractors and builders measure and estimate.
Measuring complex shapes with traditional tools has so much potential for error. Thanks to Moasure ONE's patented technology, it makes difficult measuring, simple. Using Moasure ONE means that as a decking expert, you will be able to measure in a completely new way, making it a quicker and easier process.
Moasure ONE has changed the game for many decking specialists, helping them to save so much time and complete more jobs - making this the new go to way of measuring.
By just moving from one point to another, you will be able to capture measurement data in real-time and view it all on your smartphone or tablet screen. You can also draw while you measure, capture in 3D, factor in gradients and elevations as well as calculate the area and perimeter of complex spaces with ease.
As a deck contractor or builder, this really is the new innovative way to measure.
Measure & draw simultaneously
Measure and draw at the same time, capturing elevation changes as you go. All in a fraction of the time it used to take.
No more wasting time transforming scribbled measurements into drawings, Moasure does it all for you while you go. Moasure makes light work of measuring large or small complex areas – accurately capturing measurement data and plotting a diagram as you move around. Review your measurements on your smartphone or tablet all in real time.
Calculate elevation changes as you move
Moasure captures three dimensional spaces with ease and allows you to review them on screen. It's easy to calculate the gradient, rise and run or height difference between any two points.
From measuring complex shapes like sloped lawns or steps, to calculating rise and run or assisting with topographical and flood surveys – difficult measuring is made easy with Moasure.
Measure curved shapes & areas
At last, rapidly measure up curved lawns, pools or any free-form curved line. Moasure's game-changing technology allows you to simply trace along a curved line using Moasure ONE to digitally and automatically calculate the area and perimeter or irregular shapes and spaces like driveways or yards.
Once the measurement is complete, you can view a detailed drawing of the shape, in 2D or 3D, on your smartphone or tablet.
Measure multiple areas in one
Measure multiple shapes relative to each other – all in one, single measurement.
This new and powerful feature, called Layers, enables you to measure shapes, or Layers, within an area and produce a comprehensive on-screen diagram of all Layers – all positioned relative to each other.
Measure around obstacles, without line of sight
Moasure ONE's advanced motion-measuring technology enables you to rapidly take measurements regardless of obstructions such as rising ground, large bushes or trees.

Simply moving around an obstacle and utilising Moasure's Ignore Point feature displays a complete measurement as if the obstacle was never there.
NEW

Measure 3D Terrain & Calculate Volume

Moasure ONE enables you to rapidly capture a 3D terrain map of your site, and instantly visualise it, using the new contour view. Switch from a 2D contour view to a 3D terrain map and see the 3D true surface area.You can also effortlessly calculate the Cut & Fill, making earthwork projects more efficient and profitable. Whilst the 'Add Depth' tool allows you to add custom depth and calculate the required volume of material for a site.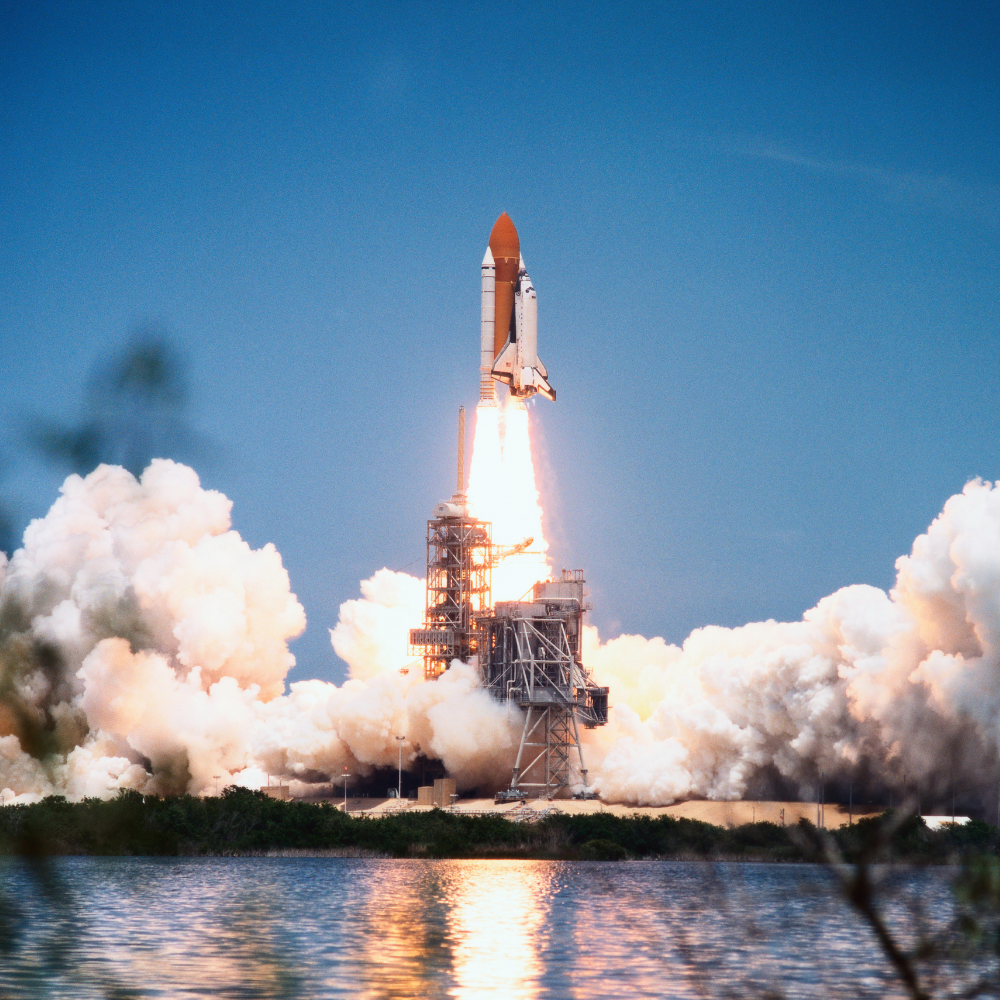 How Moasure works
It really is rocket science!
Moasure uses the same technologies that are used in rocket guidance systems to keep track of the rocket's movement in space.
Moasure's patented technology uses motion to take measurements, leveraging inertial sensors and a proprietary algorithm to deliver an innovative new way to measure for decking professionals.
Moasure ONE takes more than 500 sensor measurements every second as you move. Measuring its own movement in three dimensions, Moasure ONE knows its own position in 3D space doesn't rely on GPS, phone signal or daylight, making it easy to single-handedly measure distance, perimeter, area, changes in elevation and more – at any time, in any place.
Moasure's dependable technology enables contractors to drop error-prone measuring methods and replace traditional tools with the one tool that does it all.
Learn more
Export Measurement Drawings & Data
Share measurements with colleagues or send them straight to your favourite design software – at no additional cost.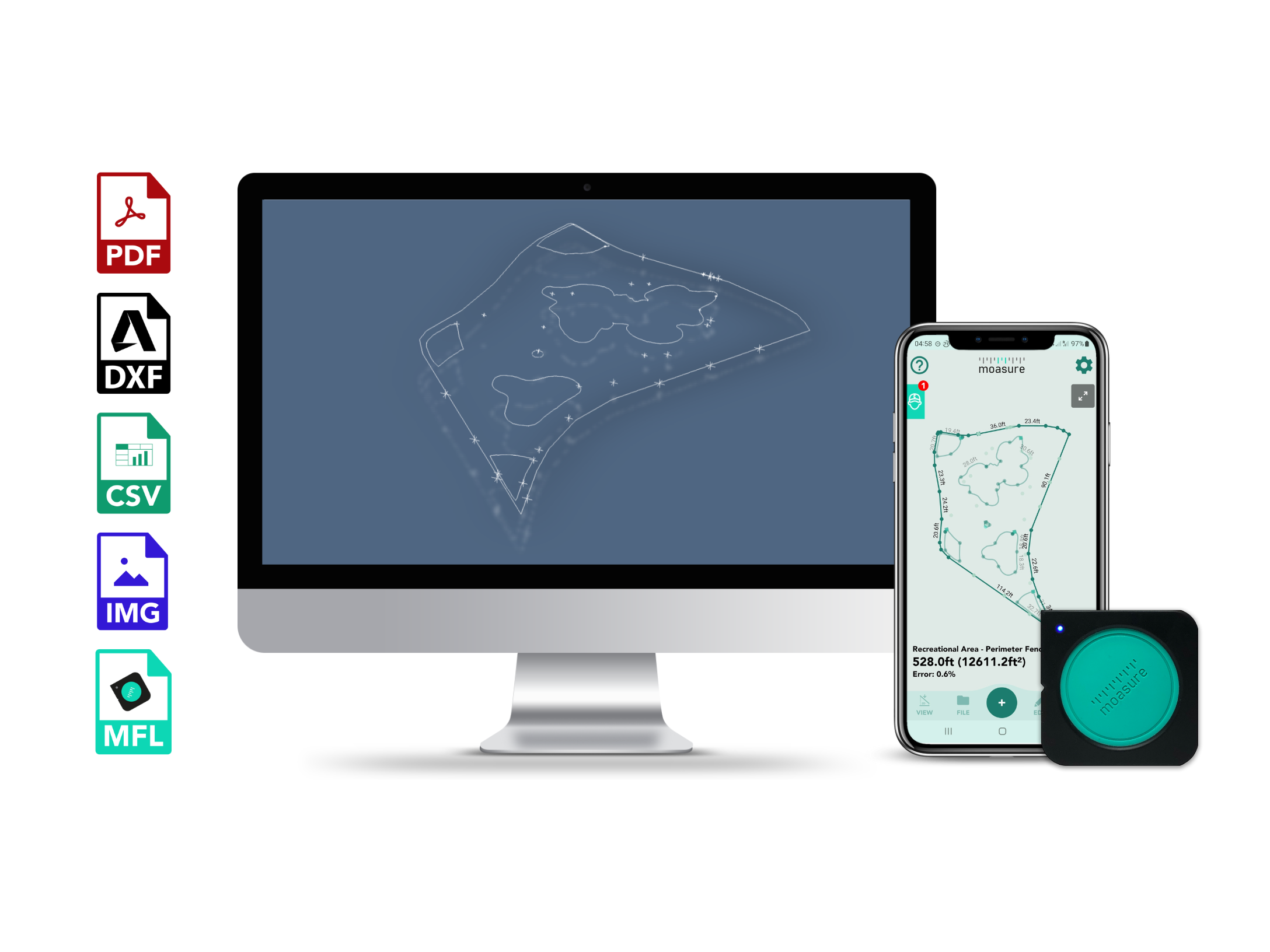 Export to CSV - Export coordinate data as a CSV file. CSV files can be used for many CAD applications. The CSV file displays the measurements X, Y and Z values.
Take full control over how your measurements are exported in CSV format with our fully configurable settings. You can select the exact data you need to export, letting you decide which measurement data you are exporting. 
Export to DXF (AutoCAD/DWG Compatible) - Export 2D or 3D DXF files, which can be opened in all popular CAD applications such as AutoCAD, SketchUp, VectorWorks and ArcSite.
Export to CSV - Export coordinate data as a CSV file. CSV files can be used for many CAD applications. The CSV file displays the measurements X, Y and Z values.
Export to Image - You can also export your measurements in image formats including PNG, JPG and as transparent SVG.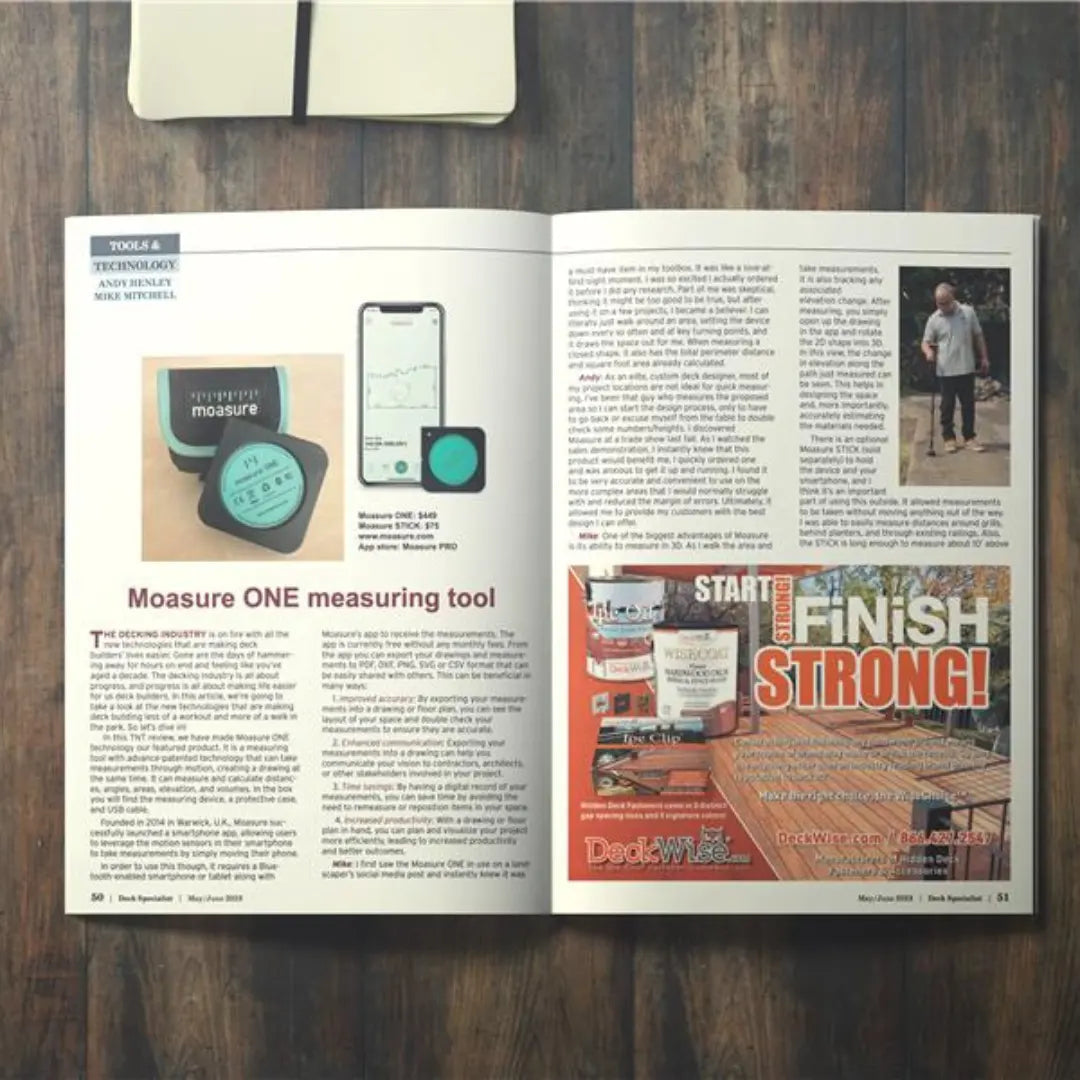 Moasure ONE Featured in Deck Specialist
"I first saw Moasure ONE in use on a landscaper's social media post and instantly knew it was a must-have item in my tool box. It was like a love-at-first-site moment. I was so excited I actually ordered it before I did any research. Part of me was skeptical, thinking it might be too good to be true, but after using it on a few projects, I became a believer."- Mike Mitchell
Read more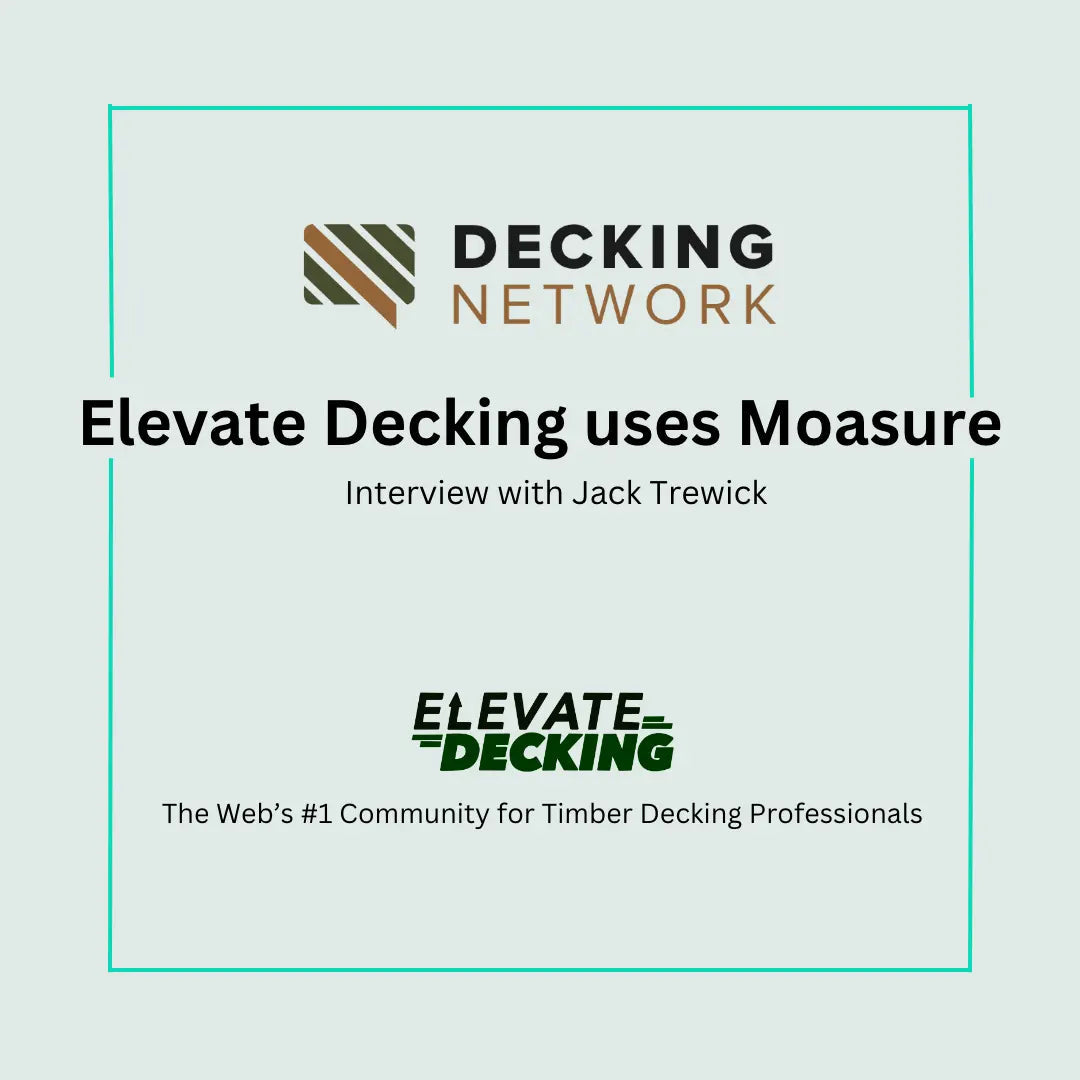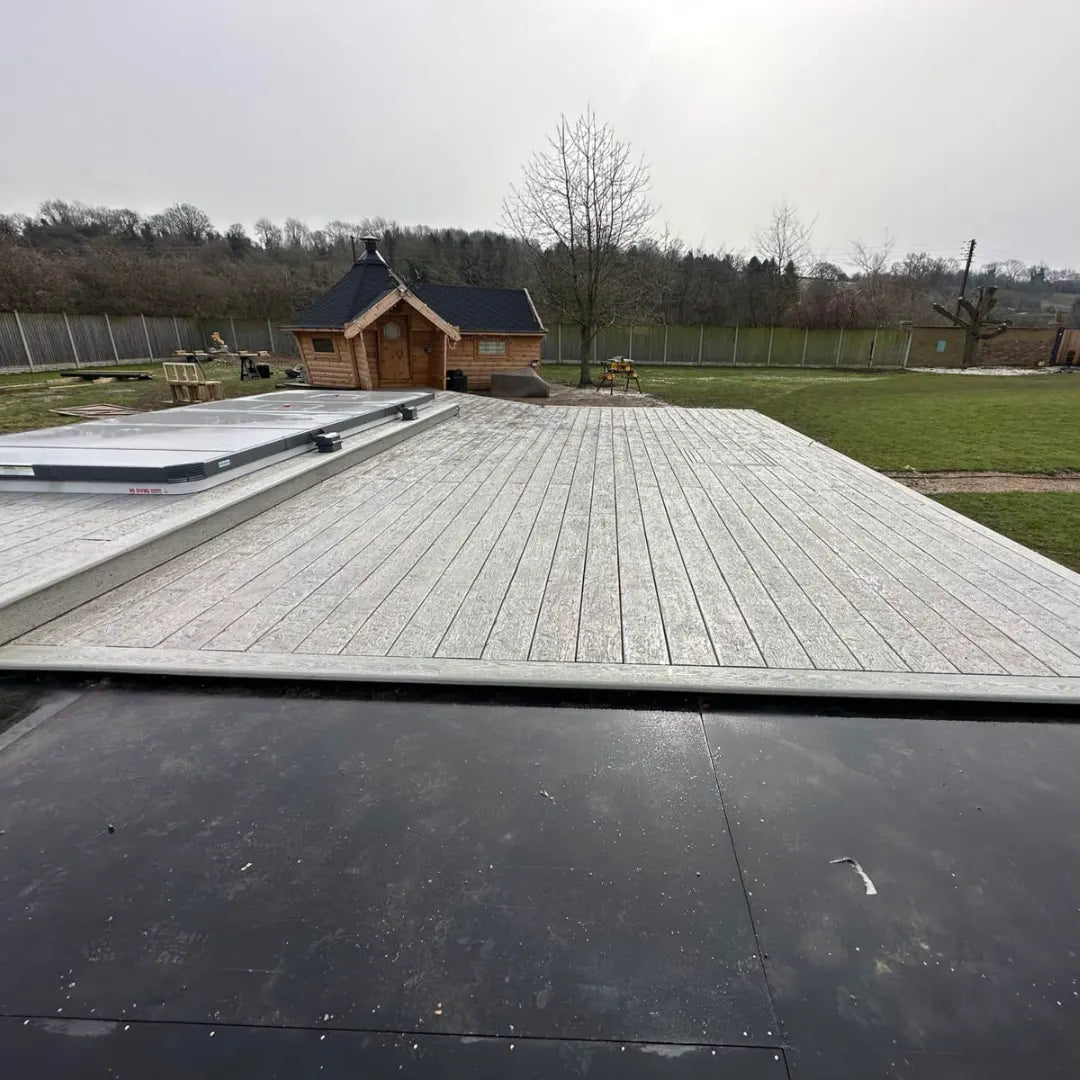 Moasure Transforms Elevate Decking's Workflow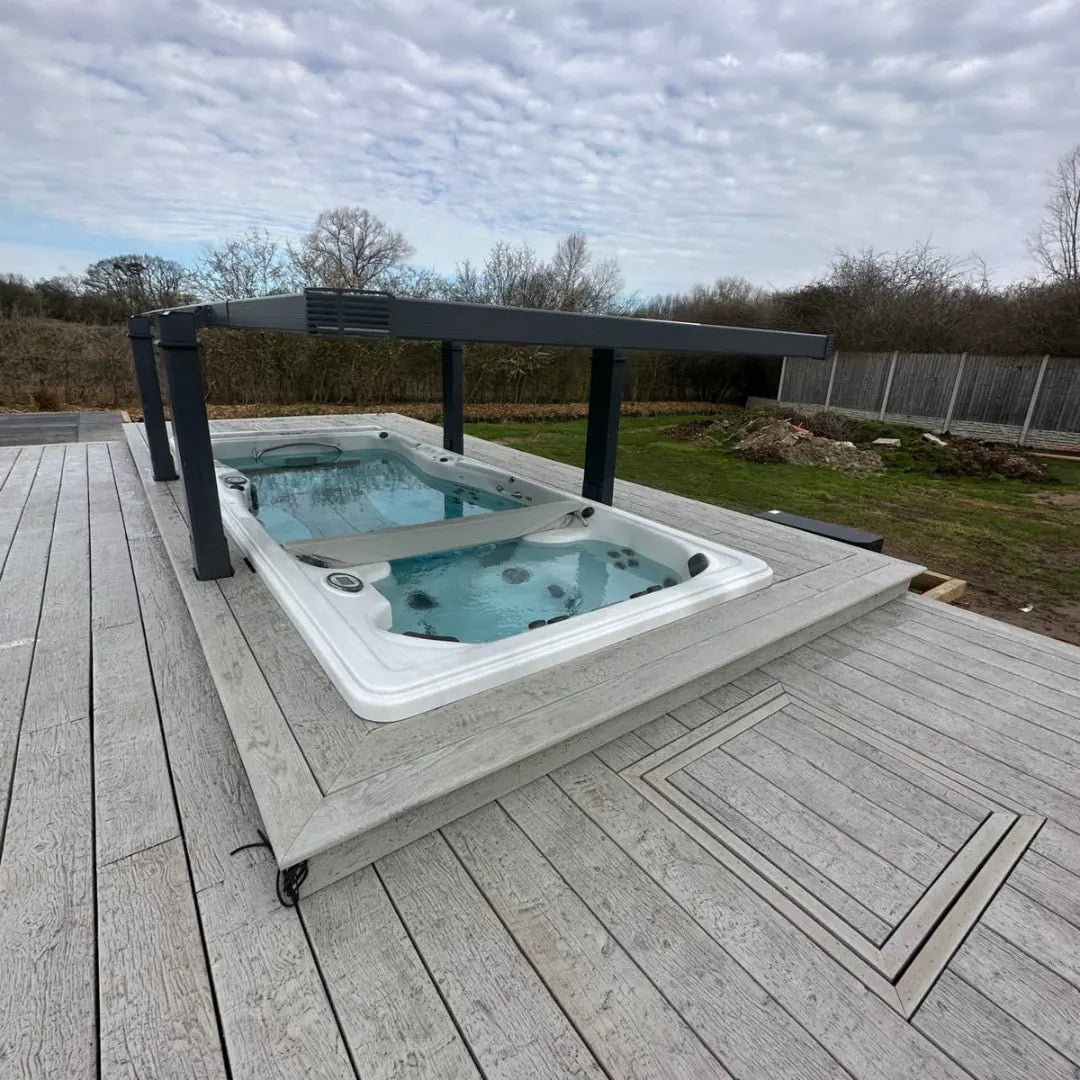 "I was considering hiring a professional surveyor however due to the effectiveness of Moasure this is a cost I don't need to worry about! As a small business owner, this reduction in cost is always welcomed."- Jack Trewick
Real Stories from Real Decking Installation Experts
I work with an Outdoor Living Company designing and building outdoor structures (decks etc.).
This tool has helped us increase efficiency and accuracy in our process. It's giving us information, such as elevation, that we had no way of gathering before.
Valley Custom Fence 
Jim Marks
Wisconsin, US
"This device is excellent for accurate measuring of just about anything.
When proper care is taken, you can measure rooms, wall, decks, garden beds, even a kidney-shaped pool with amazing accuracy. 2 thumbs up for Moasure."
Sposato Landscape
Arnie Pavlik
Delaware, USA
"I can scan lots with the 3D function and send to the Architect to ensure elevations are accurate, no need to wait and pay for site surveys.
I can map out homes, deck sizes, patios you name it. It has become a very important tool in my business. It has paid for itself!"
F&M contractors
Joe Weiss
Virginia, USA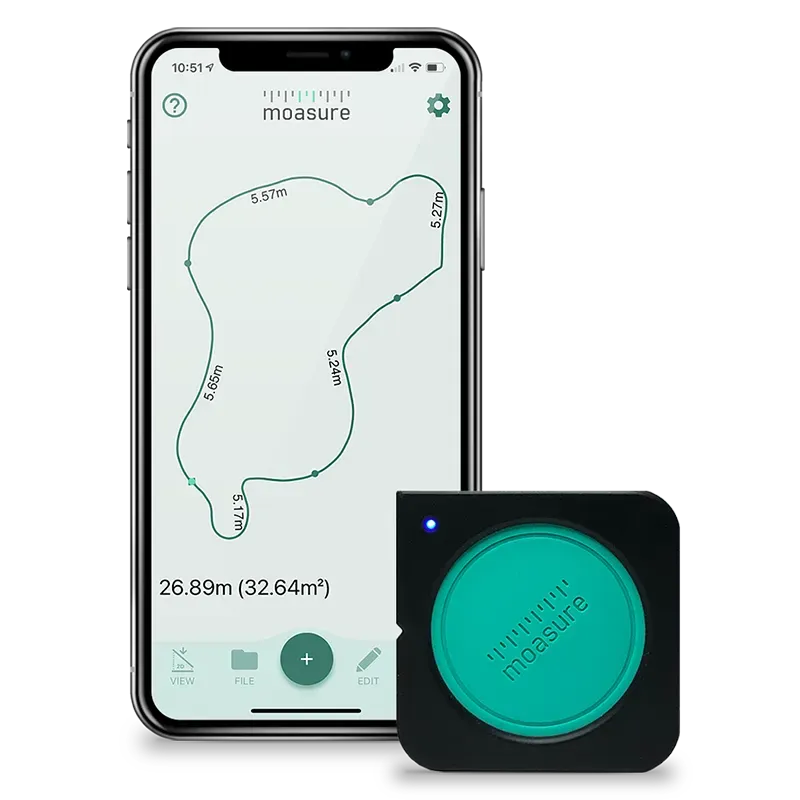 A measuring tool like no other
Save time, money, and hassle with this first-of-its-kind device that draws & measures simultaneously and fits right in the palm of your hand.