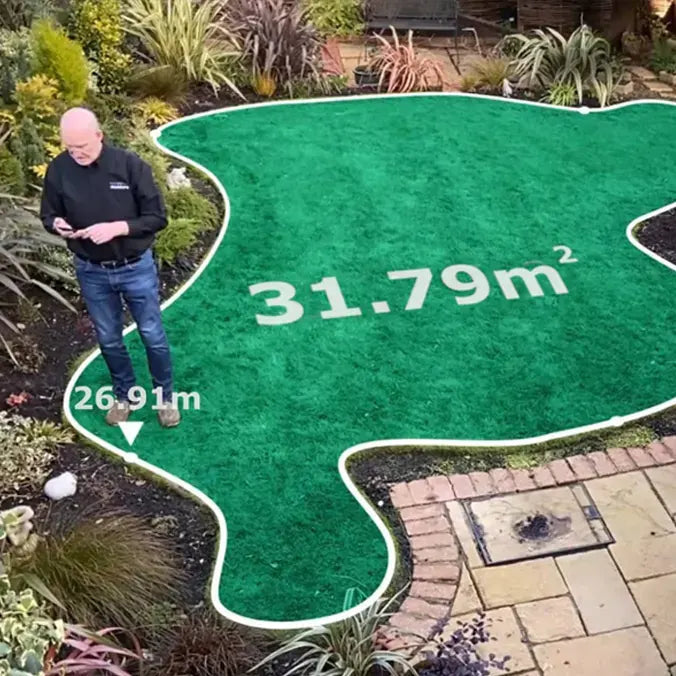 A completely new way to measure
Moasure's patented technology uses motion to make measurements, leveraging inertial sensors and a proprietary algorithm to deliver an innovative new way to measure.
Founded in 2014 in Warwick, UK, Moasure® successfully launched a smartphone App, allowing users to leverage the motion sensors in their smartphone to take measurements, by simply moving their phone. This paid app, served as confirmation to validate the technology. Today the Moasure App is free to download and use and the team's focus is dedicated to the Moasure® ONE™ .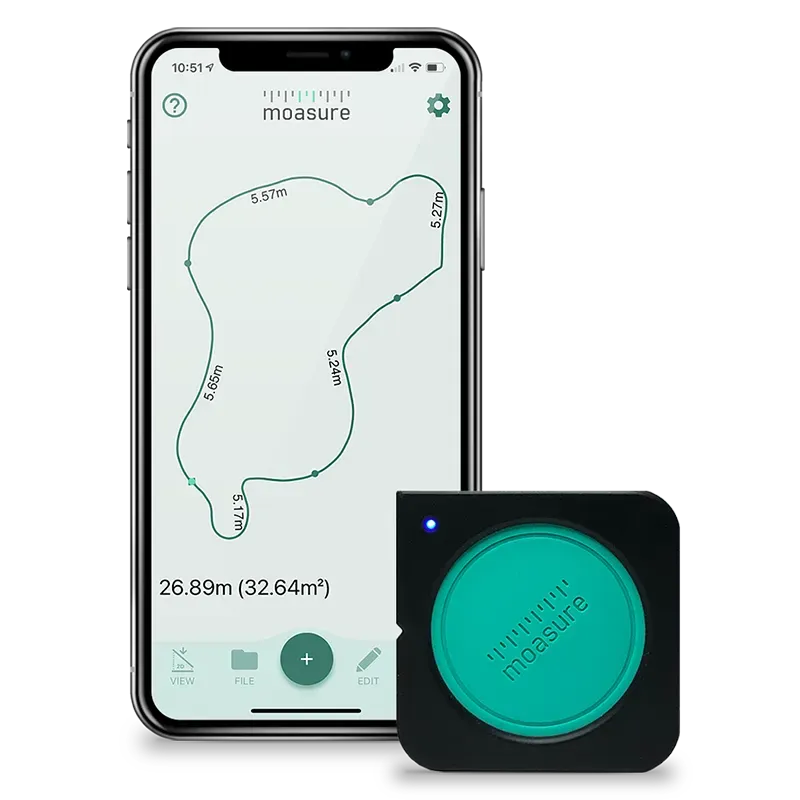 The world's first motion-based measuring tool
Moasure® ONE™ is the world's first motion-based measuring tool. Built using high performance inertial sensors, packed into a device that fits in the palm of your hand.
Moasure's unique motion based technology, allows Moasure ONE to know where it is in 3D space, allowing you to measure and draw simultaneously.
With Moasure ONE you can measure up spaces and have the a fully dimensioned drawing complete in the time it takes you to walk around a room or outdoor space. This allows users to dramatically speed up their measuring up process and do more jobs per day.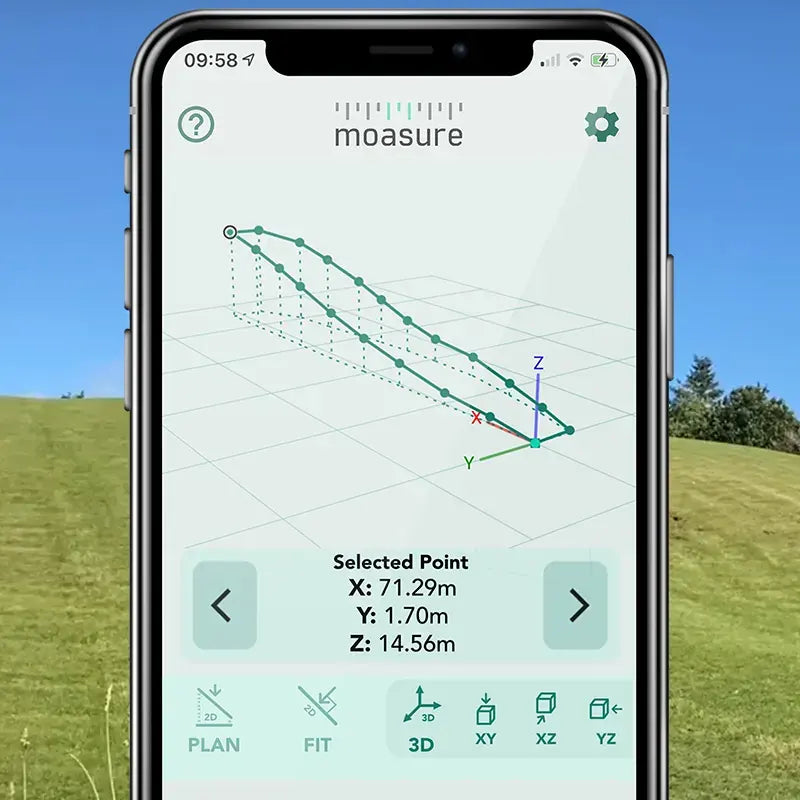 Difficult measuring made easy
Moasure ONE is simple to use; just move it from one point to another. It doesn't matter if there are obstacles like furniture or walls in the way - just walk round them.
Whilst Moasure ONE can measure and draw simultaneously, it can also measure changes in elevation, gradients, rise & run as well as circles and arcs.
The Moasure Story
2016
IOS APP LAUNCHED
Paid iOS app launched, using just the smartphone's sensors
2017
ANDROID APP LAUNCHED
Building on the success of the iOS app, the team launched an Android app
2018
CROWDFUNDING OF MOASURE ONE BEGINS
Moasure ONE was crowdfunded on both Kickstarter and Indiegogo
2019
HOTTEST STARTUP AWARD AT CES
Moasure pitches to the press and investors at a startup pitching competition
2019
MOASURE ONE STARTS SHIPPING
Moasure ONE starts shipping to over 2500 pre-order customers
2019
MOASURE ONE UPDATES
New features continually launched via Moasure app updates
2021
MOASURE PRO APP LAUNCHED
Thanks to customer feedback and suggestions, new feature-packed Moasure companion app launched. The Moasure team continue working on exciting new features.
Founder & CEO Alan Rock Introduces Moasure
Moasure at World of Concrete 2022
Profit Matters Speaks to Moasure