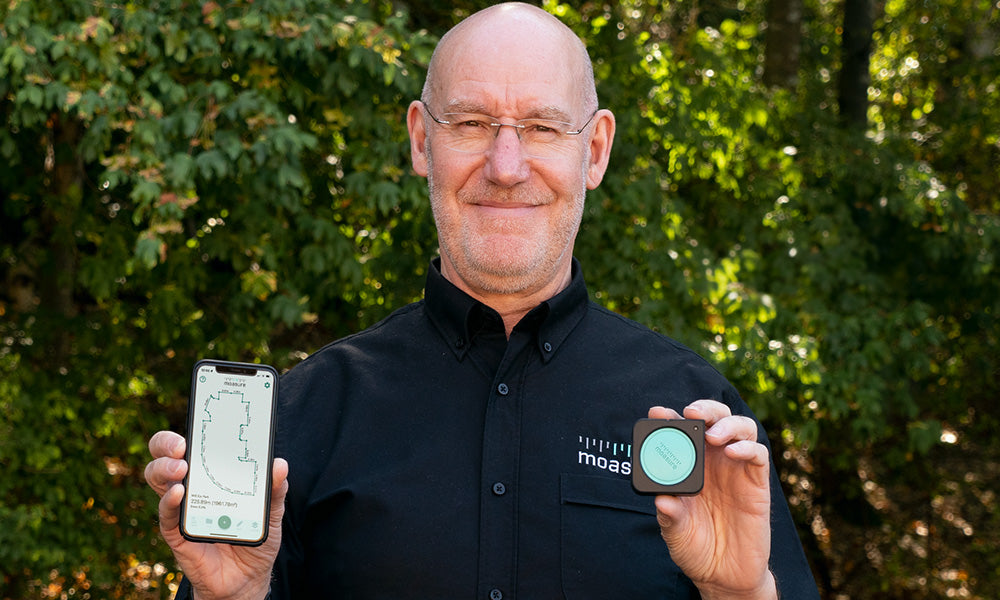 Moasure a "Rising Star" of Fast-Growing UK Companies – The Times
Moasure, the Warwick-based company that's revolutionising how professionals measure, was last week featured in The Times as a "Rising Star" of the fastest-growing UK companies.
One of the UK's most influential newspapers of record, The Times describes Moasure's journey from ideation and development through to rocketing sales that have grown 180 percent in the past 12 months. The company is on track to double its sales again within the next year.
Alan Rock, Moasure Founder and Co-CEO, told The Times about initially patenting the idea for revolutionary measuring technology in 2002 – and having to wait over ten years before setting up the company due to the high cost of complex sensors used by Moasure's product.
"The successful prototype cost £10,000 and was the size of a shoebox. Now, Moasure's measuring tool sells for about £300 and is the size of a tape measure."
Kicking off the development phase of Moasure's solution in 2003 and with the help of a grant from Innovate UK, the company launched a smartphone app that allowed users to take measurements using their smartphones. Proving the concept, the Moasure ONE device – which incorporates advanced accelerometers and gyrometers –  was produced and started shipping in 2019.
"When you walk holding the Moasure device it takes about 500 sensor measurements every second while you move and calculates how far you've gone, in which direction and any changes in elevations. The data from the device is sent by bluetooth to an app where the shape and dimensions of the area you have walked are captured."
The Times tells how Moasure showcased their device at the Consumer Electronics Show (CES) in 2019, one of the most influential technology exhibitions where the company won the "Hottest Startup" award. 
According to the article: "The devices started shipping that year and Moasure sold to a range of industries. However, when the pandemic hit, the company focused on landscapers and other businesses working outdoors, such as playground equipment installers, which were allowed to open up much earlier than other types of businesses.
"That was when sales really took off, Rock said, and the company has focused on the same businesses since then. About 60 percent of sales come from the US and Moasure also sells to customers in Europe, Australia and the rest of the world. The UK accounts for about 10 per cent of sales. Moasure sells only through its own websites, of which there are ten for the various countries it sells to, in six different languages, and uses a network of warehouses worldwide to send out deliveries.
"The company has 25 staff, which will increase to more than 30 by the end of the year. About 40 percent of people work in engineering and 60 per cent on the commercial side of the business, Rock said." 
Read the full article on The Times.