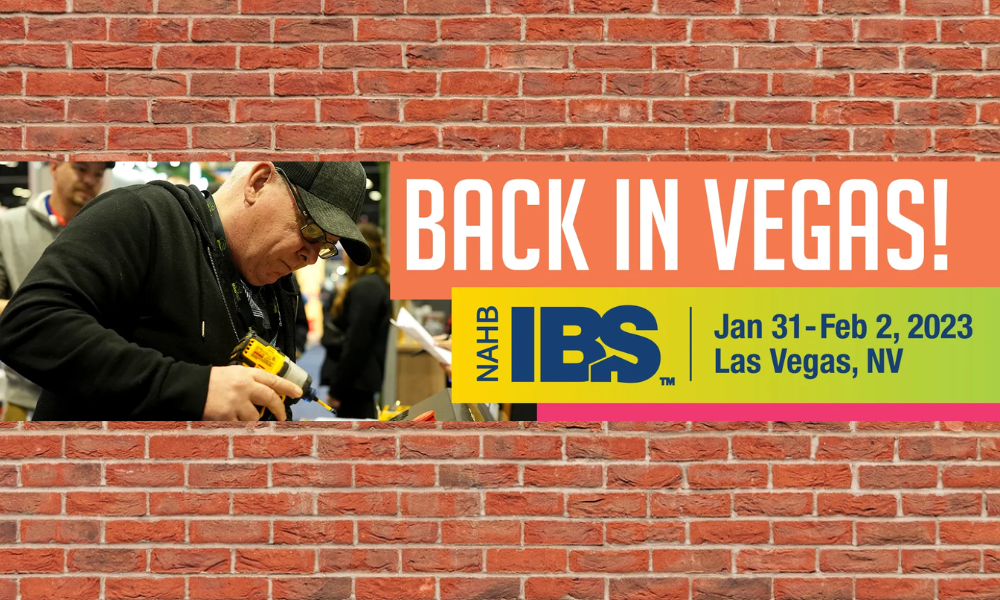 Moasure is Vegas-bound once again, for the NAHB International Builders' Show
Tomorrow, Tuesday 31st January 2023, marks the start of the NAHB International Builders' Show. Tens of thousands of construction professionals and exhibitors will descend on Las Vegas, Nevada, for this iconic event.
This three-day show, running until Thursday 2nd February, is one that construction professionals in the USA and further afield cannot afford to miss; with over 1,300 exhibitors, it's absolutely huge, and Moasure® is delighted to be a part of it.
Moasure is displaying at booth C8201 alongside Regal Ideas, valued client and number one brand of aluminium railing systems. Regal Ideas use the Moasure® ONE™ device to measure for their high-end railings, ahead of fitting, with fantastic results.
Moasure ONE offers an entirely new way to measure complex spaces, positioning itself as the tool of choice for professionals in various industries, to rapidly calculate area and measure changes in elevation.
It doesn't require phone signal or GPS, instead measuring with accelerometers, gyroscopes and algorithms. Bluetooth technology enables measurements to be drawn in real time through the device's companion app, Moasure PRO, giving the user a comprehensive 3D diagram of a job site. As if that wasn't revolutionary enough, you can then transfer completed diagrams from Moasure PRO into design software, quickly and easily, free of charge.
Helping time-poor professionals measure up faster and be more productive with time, Moasure ONE removes the need for traditional, error-prone measuring tools. This pocket-sized device allows experts in industries such as construction, landscaping, sports, lawn care, playground design and concrete, to quickly and accurately estimate jobs.
We're currently still deep in the British winter, but award-winning Moasure will be exhibiting at several international events across all four seasons in 2023, showcasing the unique features of the world's first motion-measuring Moasure ONE tool to professionals around the world, across a variety of industries. See where the Moasure team is heading later this year, right here.
If you're eager to learn more about the Moasure ONE device before you can make it along to one of the trade shows listed in the link above, click here.