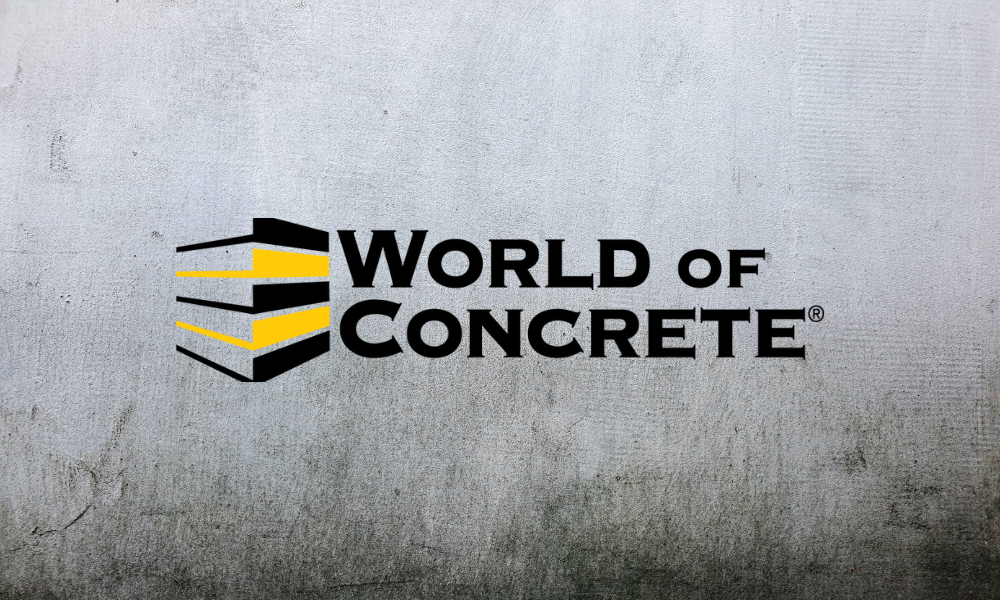 Moasure ONE made waves at World of Concrete's 50th Anniversary
From 17th-20th January, the Las Vegas Convention Centre was turned into the World of Concrete, an event that has been serving the global concrete and masonry construction industries for half a century.
It's the industry's largest annual international event, and in addition to over 1,500 exhibition stands, the 60,000 or so attendees were able to attend seminars, workshops, live demonstrations and education sessions across this four-day event.
After such a successful show last year, Moasure decided to return to World of Concrete this January – and what a great time it was to go, as it was the show's 50th anniversary, and it was bigger and better than ever before. Construction professionals from around the world were in attendance, from all segments of the industry including concrete repair and demolition, information technology, material handling as well as concrete production, decorative concrete, precast, and masonry. 
World of Concrete even has its own 'Innovative Product Awards', and you can vote for Moasure ONE! It's quick and easy to cast your vote – simply follow these four steps:
Register with your email address, verify your email address, then refresh the web page

Search for Moasure in the 'Search list' box, or find it in the 'General Construction Tools & Equipment' category

Click Vote!
Winners will be announced on Thursday 23rd February, so please cast your vote, keep your eyes peeled, and hopefully you will see some positive news right here later in the month!
Moasure ONE offers a new and unique way to measure complex spaces, and allows professionals in a wide variety of industries to quickly and accurately estimate jobs, without having to rely on traditional, error-prone measuring tools. This unique device has been helping time-poor professionals in the concrete industry for a while now, thanks to its ability to rapidly calculate area and measure changes in elevation.
If you work in construction, landscaping, sports, lawn care, playground design or concrete, it's well worth finding out more about the world's first motion-measuring device that fits neatly in your pocket.
If you're wondering how it works, or how something so small can make such a difference, here's a brief outline: Moasure ONE measures with accelerometers, gyroscopes and algorithms, and uses Bluetooth technology to draw measurements in real time through the device's companion app, Moasure PRO. This app gives the user a comprehensive 3D diagram of a job site that can then be transferred from Moasure PRO into design software, quickly and easily, free of charge. And you can forget about phone signal and GPS, as these are not required. Yes, really!
With plans to demonstrate how Moasure ONE works at many events around the world in 2023, you can see where the Moasure team is heading next, right here:
View upcoming trade shows and events.
If you can't wait that long, you can find out more about the Moasure ONE device right here: