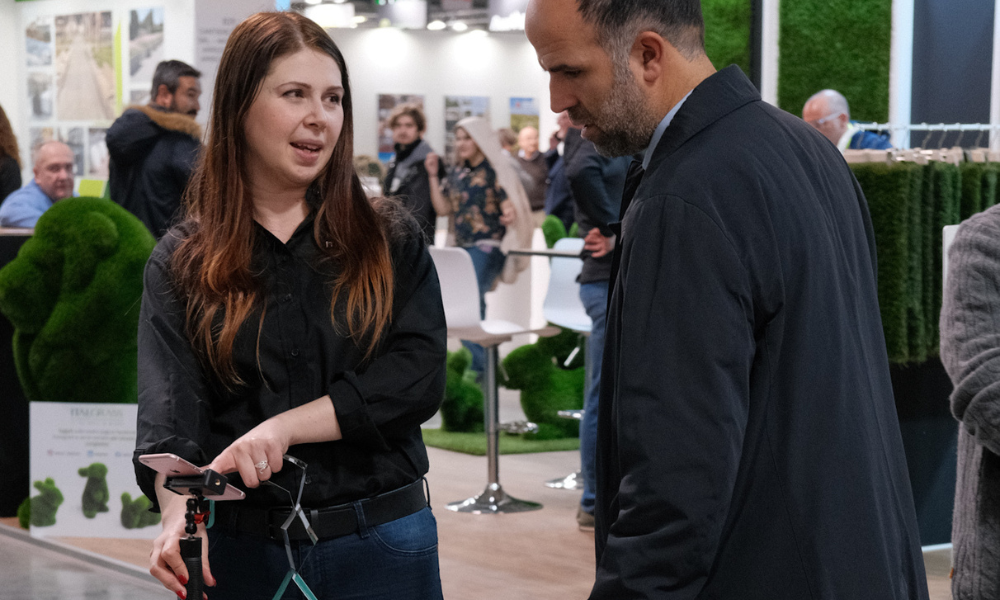 Moasure ONE was a hit in Italy, at Myplant & Garden 2023
Myplant & Garden has been running since 2015, and this year's edition took place on 22nd, 23rd and 24th February in the beautiful Italian region of Lombardy – the Moasure team was there in full force to showcase what Moasure ONE can do.
Drawing in landscape designers, outdoor living specialists, gardening professionals, agronomists, architects, gardeners, public administrations, forestry operators and engineers, last month's three-day event is noted as the most important professional gardening trade fair in Italy, and it was held at the Fiera Milano exhibition centre in Rho, on the outskirts of Milan.
23,000 people flocked to see the 655 exhibitor stands laid out across 45,000 square metres (that's the size of 6.5 football pitches or 170 tennis courts!) at this International Green Expo, which was all about making cities greener. They were there to explore the innovations, discover new environments, and develop new contacts.
The Moasure stand was in the midst of other tech companies, all exhibiting innovative ideas to make landscapers' lives easier – but there was nothing else quite like Moasure ONE.
Live demonstrations of Moasure ONE were in full flow all three days, highlighting how users can measure complex and irregular shapes and spaces. There was a constant stream of traffic at the Moasure stand, which goes to show how well-suited the world's first motion-measuring device is to the landscaping industry, making difficult measuring easy in all sorts of scenarios.
Aiming at the needs of time-poor outdoor professionals, Moasure ONE replaces traditional, error-prone measuring tools, allowing them to quickly and accurately estimate jobs. Utilising accelerometers, gyroscopes and advanced, proprietary algorithms, the pocket-sized device has the ability to measure its own movement in 3D space, simply by moving it from one point to another. It not only captures and measures area and perimeter as it's moved, but also changes in elevation, and all without phone signal or GPS.
The device instead utilises Bluetooth technology and with this, measurements taken with the device are drawn in real time through Moasure's companion smartphone app. Here, users can view a comprehensive 3D diagram of a job site, then transfer this from the Moasure app into design software without any additional fees.
If you missed Moasure at Myplant & Garden, click here to see where the team is heading later in 2023, with many more trade shows in the pipeline.
To find out more about Moasure ONE in the meantime, click here.