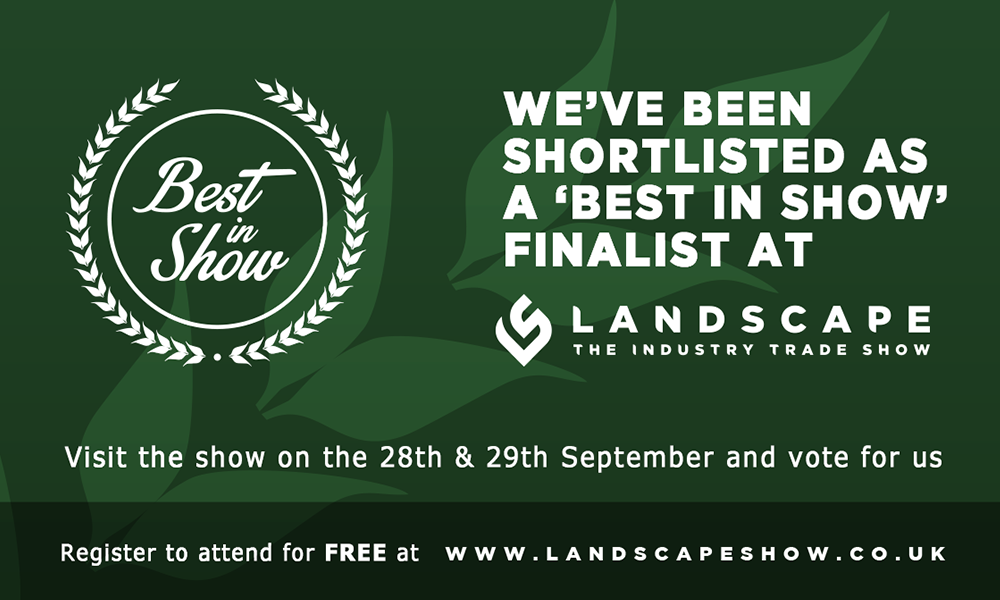 Moasure Shortlisted for Best In Show Award at LANDSCAPE 2022
The revolutionary digital measuring tool Moasure® ONE™ has been shortlisted for the "Best in Show" award at the 2022 LANDSCAPE trade show taking place later this month.

The team behind the pocket-sized digital measuring tool that rapidly measures complex outdoor and indoor spaces, will be showcasing the tool's capabilities at the event in Birmingham's NEC (National Exhibition Center) on 28th and 29th September.

Revolutionising how professionals measure complex outdoor spaces, Moasure ONE is transforming the garden design and landscape construction industry with its ability to measure irregular shapes while simultaneously capturing an on-screen diagram. Landscaping industry professionals who previously relied on error-prone traditional measuring tools can now rapidly calculate area, measure perimeters and distance while factoring in gradients and elevations.

Using accelerometers, gyroscopes and advanced, proprietary algorithms, Moasure ONE measures its own movement in 3 dimensions without relying on cell phone signal or GPS.

LANDSCAPE, an annual event aimed at qualified landscape designers, architects and contractors is expected to draw thousands of visitors from over 60 countries, and is one of a series of international trade shows that will see Moasure showcasing its game-changing product.

Earlier this month, Moasure won a prestigious award for innovation at the company's inaugural visit to one of the world's largest landscape industry events – GaLaBau, a leading international trade show at Nuremberg Exhibition Center, Germany.

Following strict evaluation criteria, the GaLaBau 2022 Innovation Award was presented to Moasure by a panel of experts from the Federal Association of Horticulture, Landscaping and Sports Facilities, a trade association representing over 4,000 companies across Germany's gardening, landscaping and sports field construction.

Moasure is scheduled to attend further trade shows and exhibitions this year, including Hardscape North America in Louisville, USA on October 19th – 21st, SALTEX (Sports Amenities & Landscaping Trade Exhibition) in Birmingham, UK on 2nd – 3rd November and FutureScape in London, UK on 15th – 16th November.