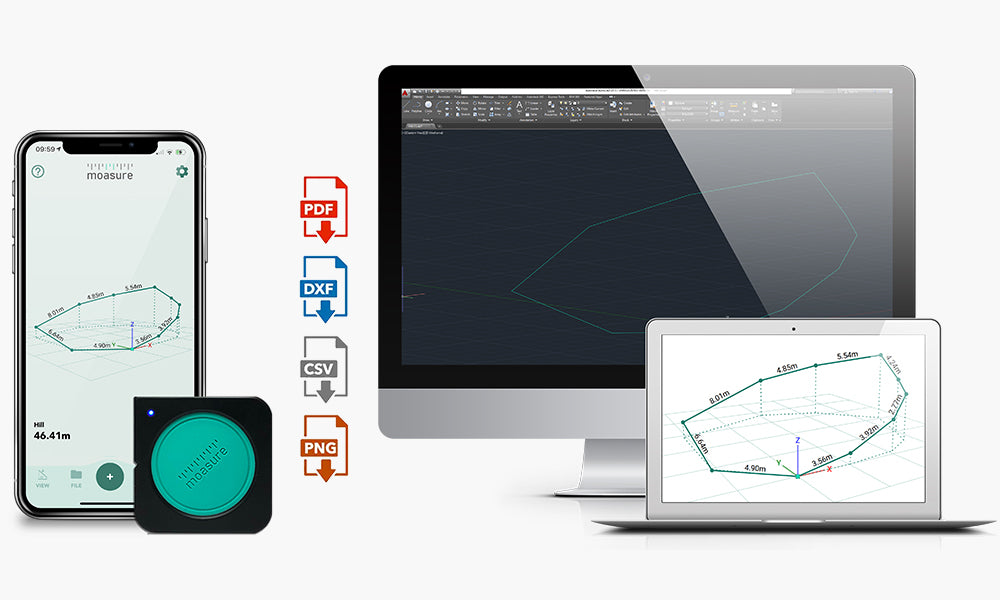 No More Subscription Fees: It's Now Free to Export Measurements
Montserrat:700">
Moasure users are now able to export measurements, in all file formats available within the Moasure PRO app, without having to pay any additional fees.
As of March 14 2022, the Moasure PLUS monthly subscription no longer exists – and Moasure measurements can be exported directly in PDF, DXF (AutoCad compatible), CSV and other formats – for free.
As the Moasure community continues to grow, so does the feedback we receive. Thanks to Moasure user feedback, we believe that simplifying our product pricing will help you spread the word about our revolutionary measuring technology – and help would-be customers discover the benefits of Moasure.