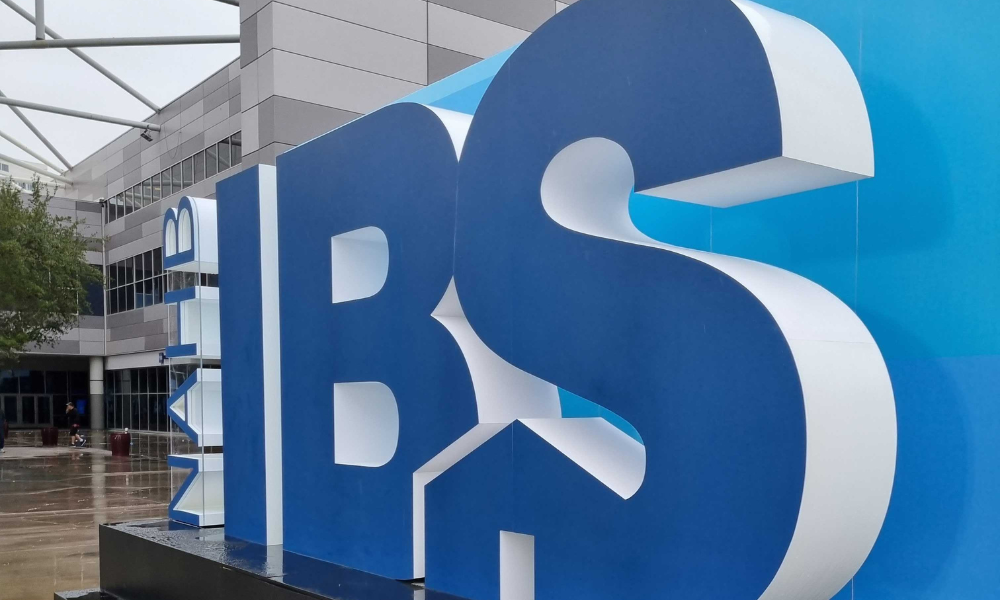 Success at the NAHB International Builders' Show for Moasure
From Tuesday 31st January until Thursday 2nd February, the Moasure team was making its mark in Las Vegas, exhibiting for the first time ever at the NAHB International Builders' Show.
Tens of thousands of construction professionals from the USA and further afield flocked to this iconic show at the turn of the month. There were over 1,300 stands to see, with Moasure pitched alongside valued client and number one aluminium railing system brand, Regal Ideas.
Moasure® ONE™ offers an entirely new way to measure complex spaces, positioning itself as the tool of choice for professionals in various industries – including construction – to rapidly calculate area and measure changes in elevation. Regal Ideas use the Moasure ONE device ahead of fitting to measure for their high-end railings, with fantastic results.
Here's what Mo Hussain, Co-CEO of Moasure, had to say about the show: "The team carried out a constant stream of demonstrations for the entire event, showing how the Moasure ONE works, and also introducing the V1.6 BETA version of the app to existing customers, highlighting how you can now add notes to points and rotate the Moasure ONE device to turn it on.
"It was brilliant working alongside our partners, Regal Ideas, showcasing the Moasure ONE with the new Regal Ideas Deck Planning software. Seeing Moasure ONE in the 'New Product Zone' was the icing on the cake, highlighting its innovative design – incomparable to anything else on the market – and the impact this pocket-sized device is already having on the construction industry. IBS was a great show, and we'll definitely be back."
The Regal Ideas software is packed full of useful features, including integration with the Moasure PRO App. This allows contractors to measure a deck area and then configure a railing system from the Regal Ideas range. The software then creates a full specification list, detailing how many posts, screws and panels etc. are required, giving the contractor the full cost of the railing system up front! It also offers SketchUp integration to create a 3D visual of the deck with various railing designs, which is ideal for showing directly to customers.
If you missed the NAHB International Builders' Show then don't worry, as there are plenty more opportunities to see Moasure ONE in action this year, in the USA and further afield. To see where the Moasure team is heading next, click here: