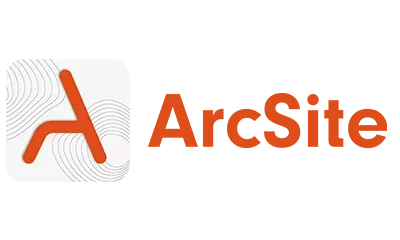 The mobile drawing solution that streamlines your entire workflow
Estimators, Technicians, and Inspectors from all kinds of industries love ArcSite.
From presenting visual sales proposals to gathering in-depth site data, ArcSite does so much more than amazing drawings.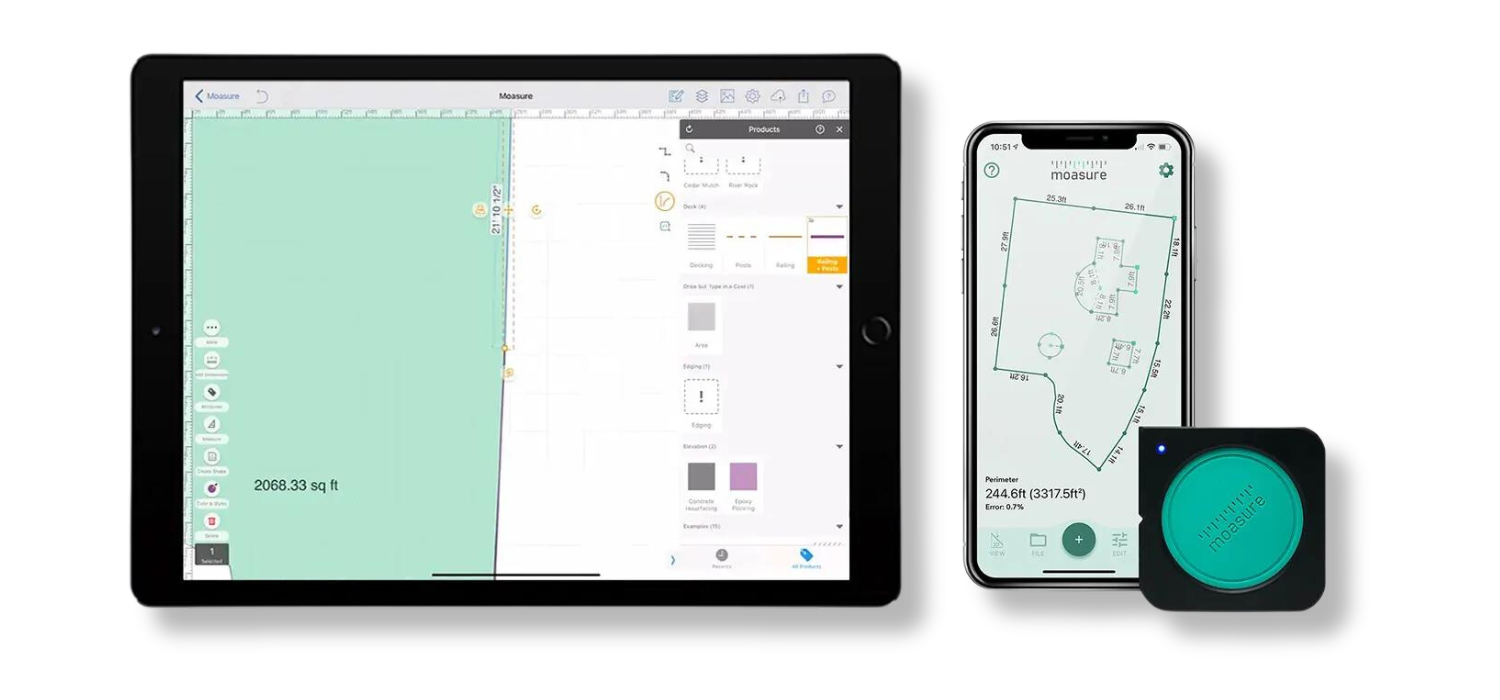 Transform your job quoting process and beat out the competition with the unmatched measurement accuracy and efficiency of Moasure and job-based layouts, site plans, estimates, and takeoff reports with ArcSite.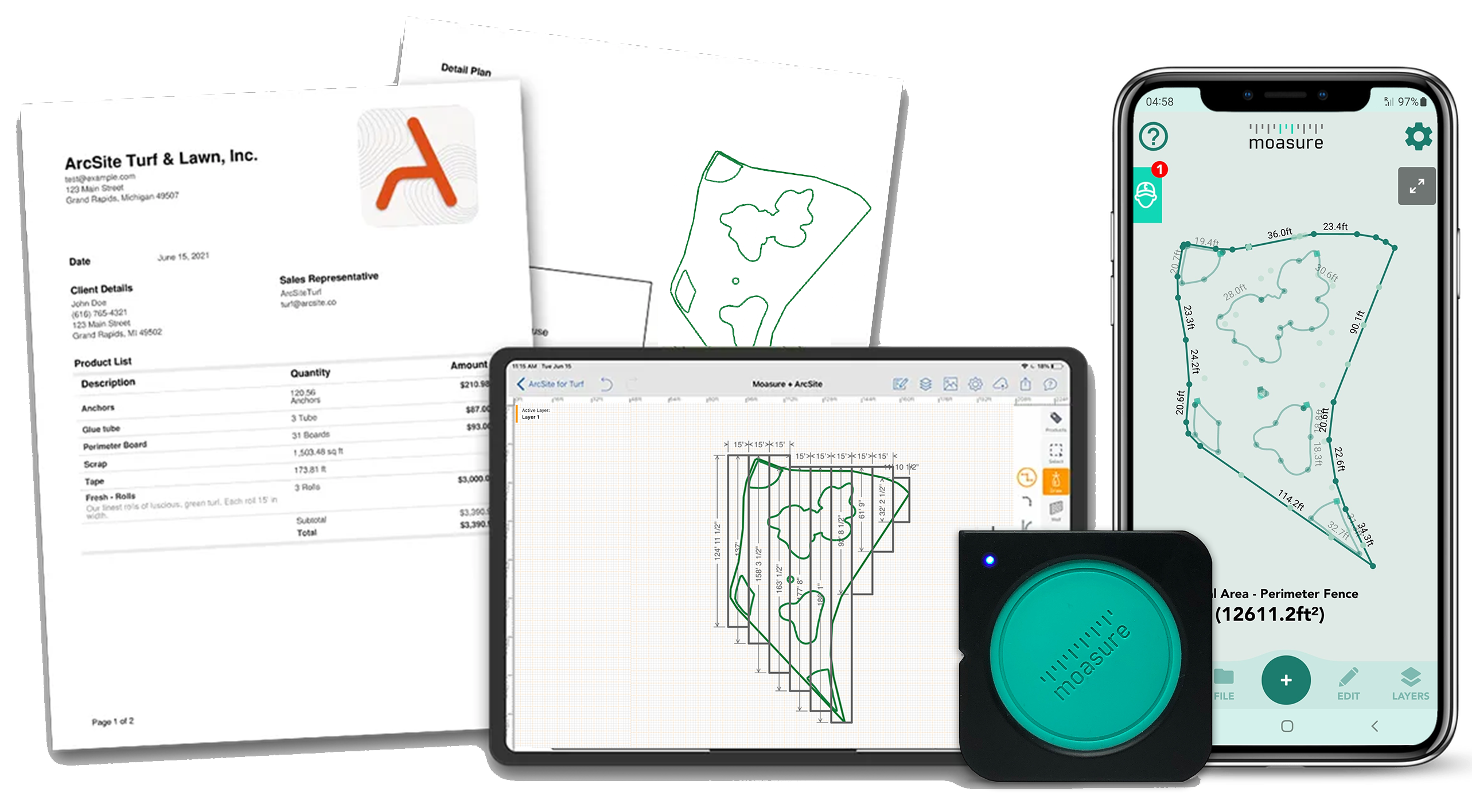 Moasure + ArcSite Integration Benefits
Save time and increase accuracy
Effortlessly measure customer sites (indoors and outdoors) with Moasure®ONE™. Instantly transfer these measurements into ArcSite with the tap of a button. Using Moasure®you can measure lines, angles, arcs, areas and more with proven accuracy. When imported into ArcSite, you remove the possibility for measurement and pricing errors.
Drawings that price themselves
Turn your measurements and site drawings into a custom sales proposal in just a few taps by adding in your own products and services directly on the drawing.
Automate BOM and Take-off
Quickly and easily generate and export detailed takeoff and BOM reports while in the field.

ArcSite automatically tallies and records every product placed in your drawing including custom data points that fit your team's workflow.
Generate professional estimates and close bids onsite
Automatically generate beautiful, professional estimates based on your measurements and drawings that stand out from the competition and help you close more deals. Generate a quote on-site and allow customers to sign and accept the proposal directly on your iPad or iPhone.
Collaborate between field and office
ArcSite drawings are immediately backed up to the cloud so you can standardize your process for the entire team. Every drawing you create is accessible through the ArcSite admin console and can be shared with other team members.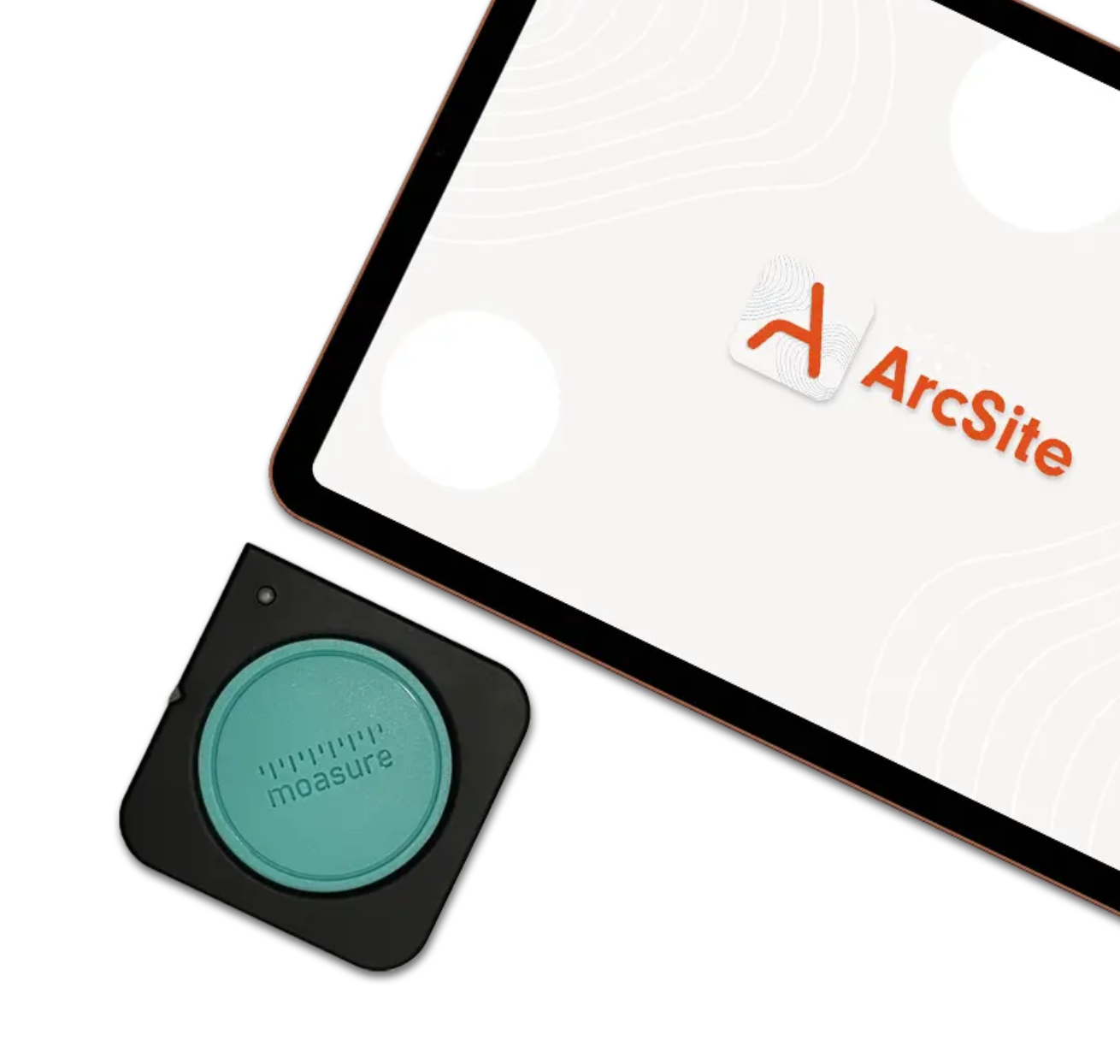 ArcSite Special Offers
Request a Demo today and receive 10% off ArcSite for 3 months