Introducing the next generation of stairlift solutions, UP Stairlift sets the standard for the industry with fast installation through its patented, modular rail design. UP Stairlift can be installed within just four hours – and thanks to integration with Moasure®, stairlift specialists and installers no longer need to rely on rulers, markers or cameras.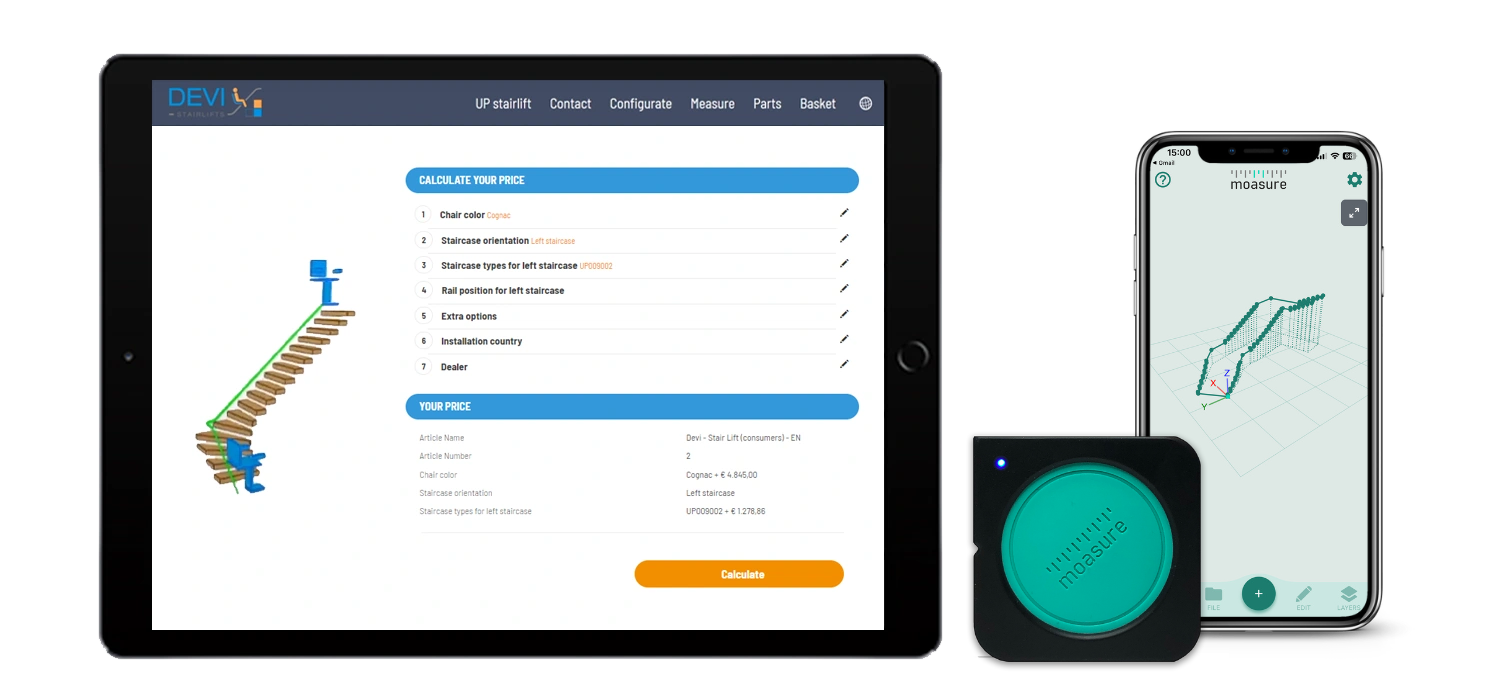 Moasure Intergration Partner
UP Stairlift + Moasure®
With Moasure®, UP Stairlift specialists can enjoy the benefits of a smart new way to measure.
Calculating complex staircases that normally take many hands and a lot of time, now just needs one person and a few minutes.
UP Stairlift + Moasure® Benefits
Smarter measuring with Moasure®
Save valuable time and effortlessly capture staircases – straight or curved – and view measurement data and drawings on a smartphone or tablet using the Moasure® companion app.
Seamless integration with UP Stairlift Configurator
Once the measurement is complete, data captured by Moasure®can be instantly transferred to UP Stairlift's webshop configurator where an itemised list of components is generated.*
Same-day Installation
Thanks to smart and efficient measuring with Moasure®, UP Stairlift specialists can now measure and install – all on the same day, boosting customer satisfaction and increasing capacity for getting more jobs done.