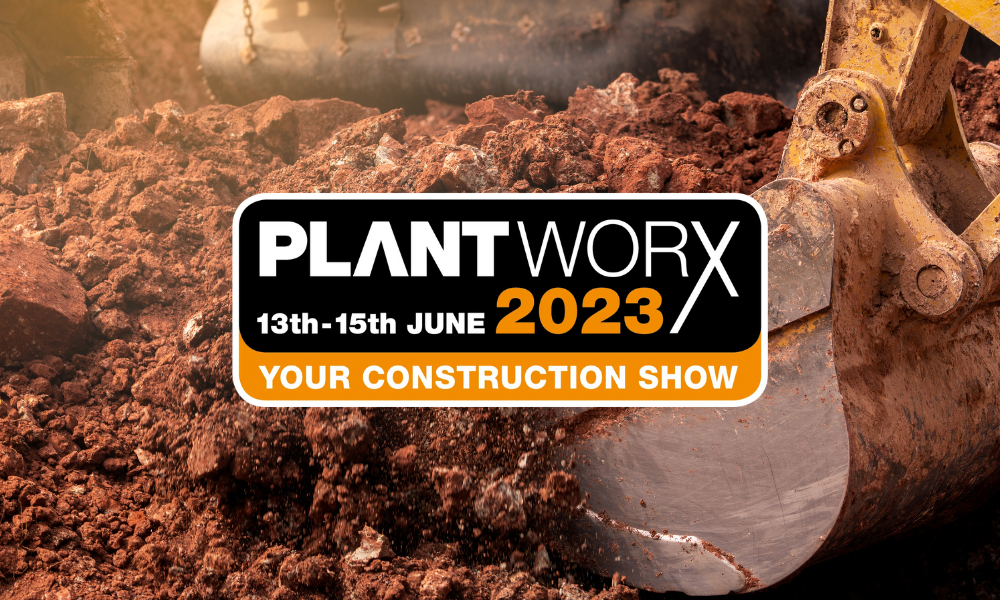 Moasure ONE's Plantworx premiere – the ultimate construction event
Get ready for Plantworx next month, your one-stop shop for all things construction. This year, for the first time ever, Moasure will be there showcasing their award-winning motion-based measuring device, Moasure ONE. Join the Moasure team at Plantworx from 13th – 15th June in Peterborough, UK, for live demonstrations of this revolutionary tool that will transform the way you measure.
Plantworx recognises that there has been rapid growth in the technological side of construction in the past few years, and how it can really help to change the way businesses operate. Moasure will be one of 300 exhibitors at this year's event, and they'll be showcasing Moasure ONE's abilities to construction professionals from Peterborough and beyond. Don't miss the opportunity to see first-hand how Moasure can streamline your business' measuring process. 
Moasure ONE offers a unique way to measure complex spaces, and it's changing the game in a variety of industries. Unlike traditional measuring tools, Moasure ONE doesn't rely on phone signal or GPS. Instead, it uses accelerometers, gyroscopes, and algorithms to not only measure perimeter, but also calculate area and changes in elevation. 
With Moasure ONE's companion app, Moasure PRO, you can get real-time measurements delivered straight to your smartphone via Bluetooth technology. The app generates a comprehensive 3D diagram of your job site, which can easily be transferred to design software at no additional cost. 
Don't miss your chance to meet the Moasure team next month at Plantworx; they'll show you exactly how Moasure ONE works and answer any questions you may have. You can find them at booth A-E8 on 13th and 14th June from 8.30am – 5.30pm, and on 15th from 8.30am – 4.30pm, so if you work in the construction industry, pay Plantworx a visit and let Moasure show you how measuring can be done.
The Moasure team has been on the move this year, exhibiting at various trade shows across Europe and the USA to demonstrate their device to professionals in various industries, including construction, landscaping and more. To keep up with their upcoming events, stay tuned here for the latest updates.
To learn more about Moasure ONE before you come to Plantworx, click here. The team at Moasure is excited to showcase this pocket-sized device, and can't wait to meet you there.