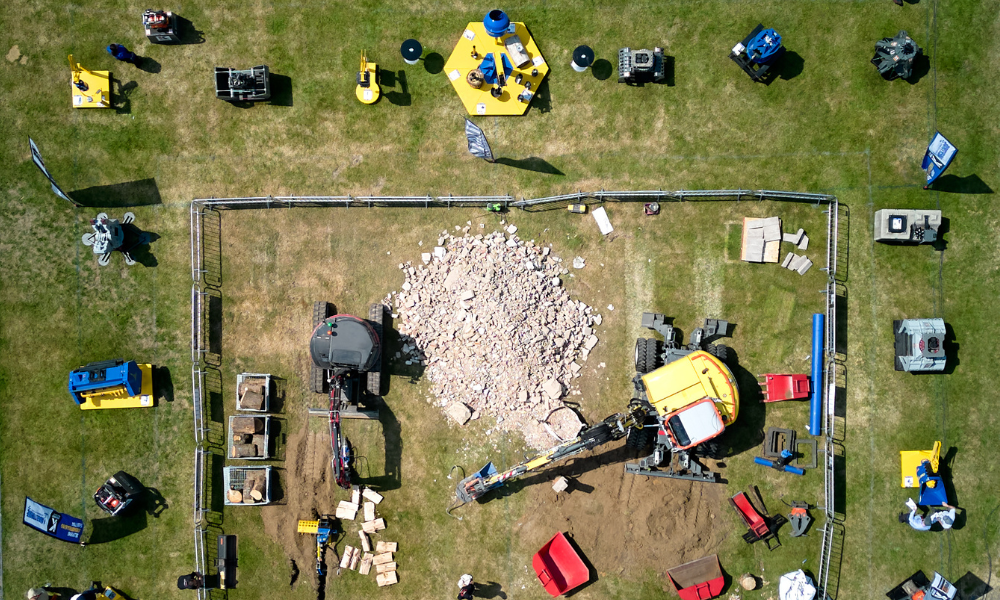 Non-stop demos at Plantworx in Peterborough
From 13th – 15th June, the Moasure team was in Peterborough, UK, participating in Plantworx, the UK's only live demo construction equipment and technology event in 2023. With back-to-back demonstrations over the three days, professionals from within the construction industry got to see first-hand the many capabilities of the award-winning Moasure ONE device.
It was definitely an action-packed few days for the team, but a great opportunity to meet so many professionals in the construction industry and show them all how Moasure can make their measuring process both easier and quicker.
Using Moasure ONE is a great way to speed up your measuring process, especially when it comes to complex spaces and finding their perimeter, area and even elevation. This device has gained recognition for its unique measuring capabilities, as well as not needing phone signal or GPS to work. Moasure ONE even has the capability to measure and draw simultaneously, so you can have a clear drawing that can be shared and exported to design software instantly, without any extra costs.
If you missed the chance to meet the team this time, then be sure to check out the Moasure ONE page to read all about the capabilities of the world's first motion-based measuring device ahead of seeing it in action at one of our future trade shows.
To find out when your next opportunity to see this device in person will be, have a look at the Tradeshows & Events page to find out where the Moasure team will be and when.