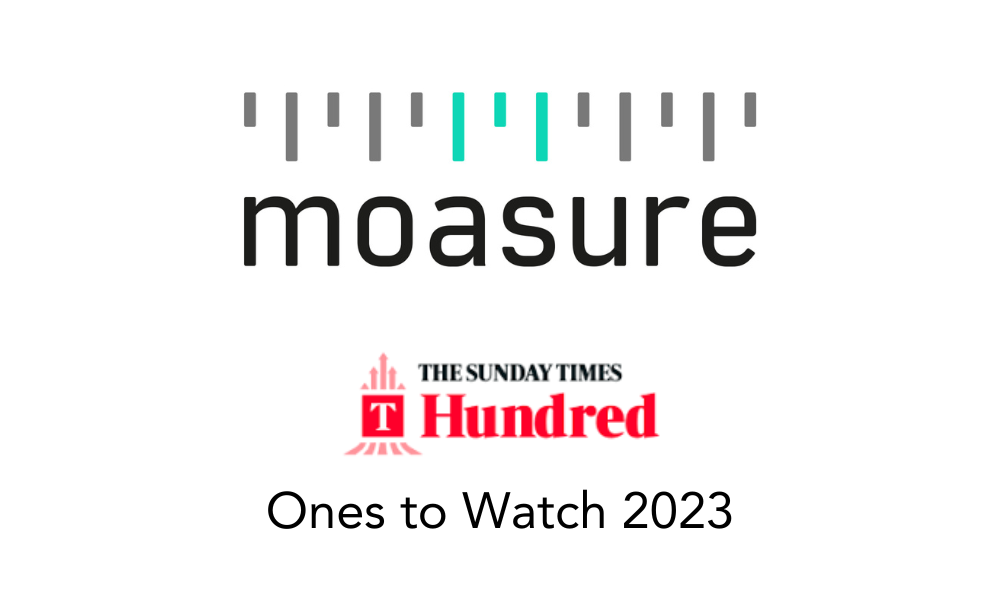 Moasure makes it onto this year's Sunday Times 100 'Ones to Watch' list
Well, what a year it's turning out to be for Moasure® – and we're only halfway through 2023.
Following Moasure's top-150 ranking in the 2023 FT 1000, featuring the 1,000 fastest-growing businesses in Europe by the Financial Times and Statista, the UK-based company has now been hand-picked for this year's prestigious Sunday Times 100 'Ones to Watch' list.
Established in 2014, Moasure began shipping the world's first-and-only motion-based measuring device back in 2019, and since then, the company has only been heading in one direction.
Moasure® ONE™ has secured its place as a must-have tool for professionals in a growing number of industries, including landscaping and hardscaping, artificial grass, concrete, construction, fencing, irrigation, playgrounds and recreation, golf, pools, spas, outdoor living and more.
The company has won a succession of high-calibre industry awards over the past few years, and its exponential growth is expected to continue throughout 2023 and beyond.
On being chosen for this year's Sunday Times 100 'Ones to Watch' list, Alan Rock, Founder and Co-CEO of Moasure®, said: 'It's a privilege to be recognised by the Sunday Times alongside some fantastic UK-based businesses – congratulations to everyone else who featured on the list. I'm proud to say that our expanding team has really pulled together to make the Moasure ONE device such a success, and I can't wait to see where the future will take us – our unique technology is being adopted by a growing number of industries as their preferred way to measure difficult spaces.'
Mo Hussain, Co-CEO, added: 'We're absolutely delighted to have been featured in this year's Sunday Times 100 'Ones to Watch' list. We're very grateful to our customers for their continual support and feedback, and we'll continue developing the Moasure ONE tool and Moasure PRO app to make our offering even better for existing and future users, helping more and more professionals around the world to make difficult measuring easy.'
To find out more about Moasure® ONE™, click here.